Formula 1
The Unexpected Impact Of The F1 Tyre Tender Decision
There is a new F1 tyre tender released for the time period 2025-27. For this, Pirelli and Bridgestone are the two competitors. For 2025-27, it is being said that Pirelli would be the F1 tyre supplier. People believe that Pirelli would beat Bridgestone easily. There is a certainty that Pirelli would win. But many others are saying that Pirelli can withdraw from F1. The tender process was started this year and Pirelli and Bridgestone were finalized. But there is a bidding confusion going on between Pirelli and Bridgestone. Earlier, Bridgestone had given a good bidding that F1 could not ignore. The decision was to be made by Stefano Domenicali. Stefano Domenicali is the head of the F1 championship. There are issues like sponsorship, signage, and guest passes. Now, F2 and F3 are also a part of it. The tyre supplier for F1 for 2025-27 would also be the same for F2 and F3. And this wasn't stated in the previous tenders. The tender is not just for 2025-27- it can go up to 2028. There is an option for extending it up to 2028. The deliberation has become tedious with the advice that Pirelli should be the winner. Pirelli has been the supplier since 2011. But since there are rumors that Pirelli is going, then Michelin and Hankook can come up with better prices.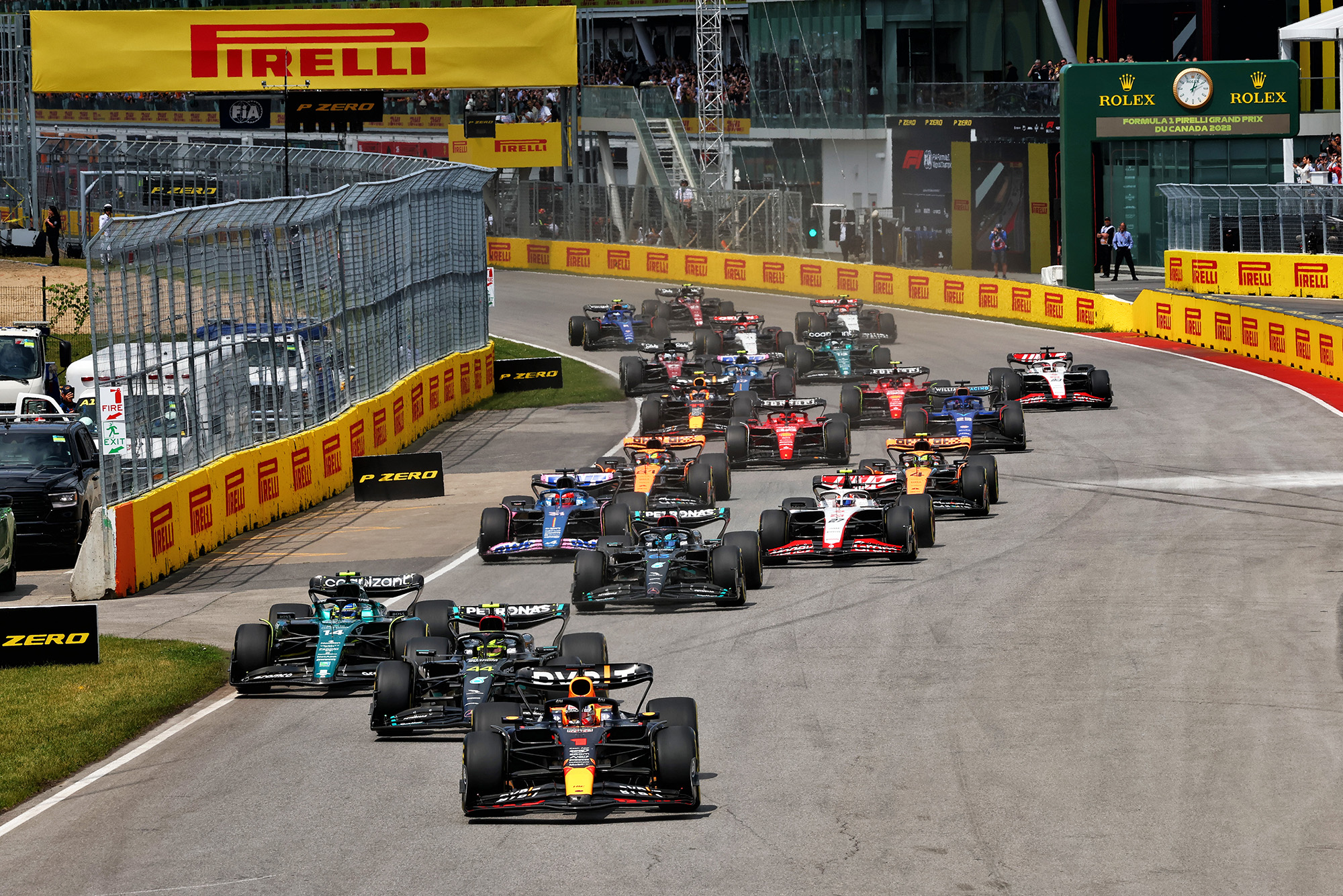 source: google.com
So, if Pirelli is the winner this time, then Bridgestone will try later in the coming years. The debate would be quite different then. For 2029, there are no bidders. So, F1 has to think of Bridgestone. Bridgestone was successful during Michael Schumacher's time. Michael Schumacher is a famous F1 championship racer who has benefitted from Bridgestone. Many drivers haven't used Pirelli's products. But there are so many reasons why people want Pirelli. It is an Italian tyre company with great service and quality tyres. It is known for its technological standards. It was the first brand to make wider tyres for wet and dry traction. It also makes tyres that are environmentally sustainable.
Read Also: How to Make the Most of the Hamilton F1 Deal's Marketing Impact
For the tyre tender for 2020-23, Pirelli had Hankook as its competitor. Pirelli is now the tyre supplier for 2024 also- as there were covid situations previously and hence new rules.
Bridgestone has been the tyre supplier from 1997 to 2010. After 2010, it has been a tyre supplier for Japanese and other racing series
One of the previous tyre suppliers for F1 is Michelin. The brand has supplied tyre from 2001-2006. But this time, Michelin doesn't want to apply for this F1 tyre tender. Michelin head Florent Menegaux has said that the brand finds F1 significant but it doesn't want to make tyres that are similar to the concept of what the championship wants. According to FIA, another factor is that tyres should degrade. FIA said that this is good for the racing show. But according to Michelin, this isn't correct. FIA said that tyres that degrade give a competitive display. Michelin said that this is something that their brand doesn't want to do. The brand said that tyre should be able to perform from the beginning till the end of the race. The racers want to perform their best. With degrading tyres, it won't be easy to perform.
When it comes to Pirelli, the brand said that it can provide tyres that do not degrade- the same as it did in 2011. But, now the factor in the present tender is the concept of degrading tyres. So, the thing is would Pirelli be able to do what F1 said, would it be able to be the tyre supplier for the next time period of F1? According to Pirelli, the new concept of F1 that degrading tyres gives good races should be given a thought again. F1 said that tyres that lose performance would give racers more variety and lead to better racing.
Michelin doesn't want to improve the racing show with degrading tyres. The brand is one of the best brands in racing tyres in the world.
Another tyres supplier, Hankook is now supplying tyres for Formula E. So, Hankook hasn't applied for this F1 tender.
The F1 tender process was started the last month. That was for the 2025-27. Pirelli was the tyre supplier after Bridgestone left in 2011. When Pirelli entered in 2011, there were good things that happened like better tyre technologies, prototyping, and manufacturing processes- the features of tyres were improved. The factors for the tyre supplier for this tender are a better display, driving ability, operating abilities, and performance. Technically, creating tyres for a modern F1 car is the challenge. In 2012, F1 wanted tyres of the Canada 2010 model. But Canada 2010 model had some flaws. So, it led to doubts. There has to be a different type of tyres for 2025 and 2026.
Read Also: A Closer Look At Mercedes 2024 F1 Leap By Aston Martin
Some people believe that since Pirelli has been the tyre supplier for a long time, now there should be some other tyre supplier. Pirelli made many changes in 2018- like bigger tyres because of bigger and wider cars and then in 2022 with 18-inch tyres.
Having one tyre supplier every time is helpful for the environment in terms of sustainability. It becomes easier to look at the development and technology being used. Now this time in the tender, there is the factor of degrading tyres. If one tyre supplier doesn't want to do that, then other tyre suppliers have the advantage of taking over.
source: google.com
F1 has to balance between tyre variety, competition, and environmental sustainability also. Environmental sustainability is one factor not easy to balance. Another factor is the budget cap that was introduced previously. For F1 2024, there would be no tyre blankets. The tyres should be 23-inches in size with 18-inches of wheels.
Pirelli said that it will continue with F1. It is a good sport championship to be a part of. According to Fred Vasseur, both Pirelli, and Bridgestone are capable of being good tyre suppliers for F1 for 2025-27.
By Bhawna